Pride Skull & Crossbones Flags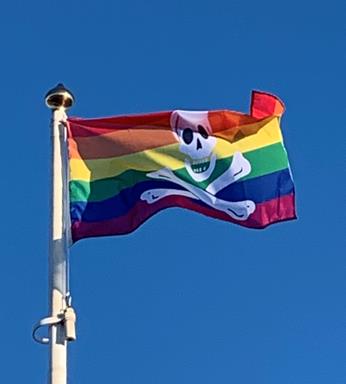 Pride Skull & Crossbones Flags
Highest quality and fantastic value digitally printed Pride Pirate flags are available in all sizes. We manufacture flags from half yard to six yard all roped and toggled ready to fly,

All our flag hems have a minimum of two rows of stitching all corners are box stitched and ends back stitched to ensure additional strength and longer life span.

Anti-Fray netting is a mesh fabric sewn into the edge of the flag which provides added protection to the flag hem, creating a barrier that bears the brunt of the forces associated with flying flags.

It is intended that the anti-fray netting should break down under these forces therefore providing an opportunity to make simple routine repairs to the flag.