About Us
OVER 35 YEARS EXPERIENCE...
Flagpole Express Ltd is one of a few UK based companies who specialise in the production and installation of flags, flagpoles and banner display systems, all our flags and flagpoles are made to a high standard using only the best quality materials.
With over 35 years experience in the trade we can supply bespoke promotional items, as we design and fabricate all of our own products we have a lot more flexibility than most of our competitors, all of the items we offer are designed specifically for your type of business and we are certain they will enhance your display and most importantly catch the eye of potential customers.
We are more than happy to invite you to our factory to see the flags being printed, flagpoles fabricated and steel work being fabricated, if you would like to visit please feel free to call one of our sales team to book a time.
As well as design and fabrication we can also offer a complete installation service so please feel free to browse our site and see why so many businesses are turning to Flagpole Express for their promotional needs.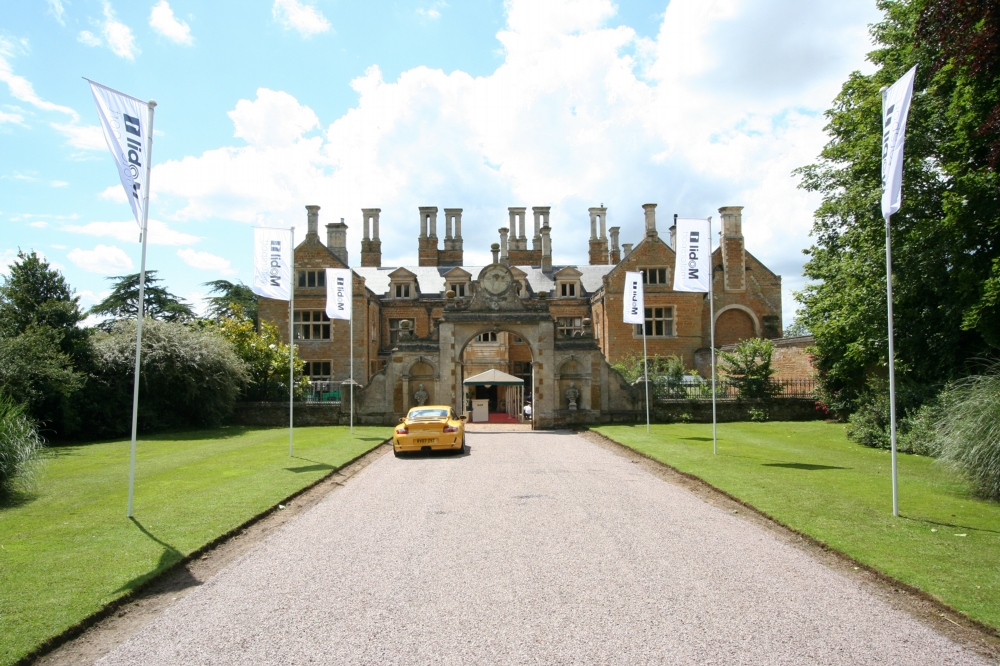 Mobil's PR agency approached Flagpole Express earlier this year requesting flag systems for the McLaren-Mercedes Garden Party which was being held prior to the British Grand Prix weekend in July. Serena Fidgett, from the PR agency, dealt directly with Flagpole Express for the event. She says, "Hosting an event on that scale was extremely challenging and was made all the better for dealing with professional companies like Shaun's. The flags looked stunning, making a big impression especially along the driveway of the stately home, and the service was faultless. Everything looked great on the day and the guys were really helpful."
The event was attended by anyone who was anyone on the Formula One scene including the man of the moment, Lewis Hamilton and team-mate Fernando Alonso. Held in the stunning grounds of Holdenby House in Northamptonshire the lawn was littered with fabulous cars and the entertainment was held in a magnificent transparent marquee. The Mobil corporate flags flew on opposite sides of the grand the driveway greeting visitors and staff alike.
There are many different types of flag-pole and banners systems around suiting all sizes and budgets for indoor and outdoor use. The flags themselves are digitally printed on materials such as knitted polyester and are all roped, toggled ready to fly. The banner systems are digitally printed on premier grade, hard wearing PVC and come hemmed and eyeleted as well.