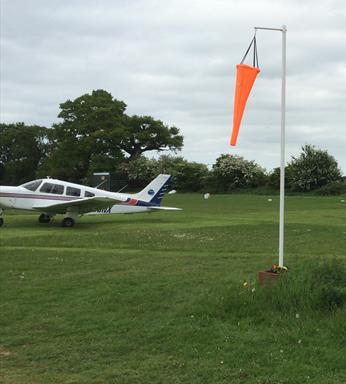 Windsock Post With Windsock Arm
Industrial Windsock posts for safety applications, manufactured from strong but lightweight aluminium tubes with maintenance free gloss white finish, low weight and a brilliant finish. The pole is supplied with a rotating 360 degree swivel arm all manufactured to high standards.

Windsock cloth tested to relevant BS standards.

Our windsocks are designed for industrial use as safety wind direction indicators, landmarks and hazard markers in a wide range of industries,

Cloth: 240 gsm. Polyester

Colour: Orange Fluorescent
Hoops: Nylon Rod
Rigging: High quality braid
Colourfast: Fabrics to BS 3424
Durability: Fabrics to BS 7854 & BS 5470

Additional colours available for environmentally sensitive locations,

We can supply your windsock mast with a hinge base plate which allows easy access to the swivel arm and windsock, ground sleeve mounted masts can be cemented into the ground or vertical wall brackets constructed from galvanised steel to enable fixing to the side of buildings.