Indoor flagpole kit with cross arm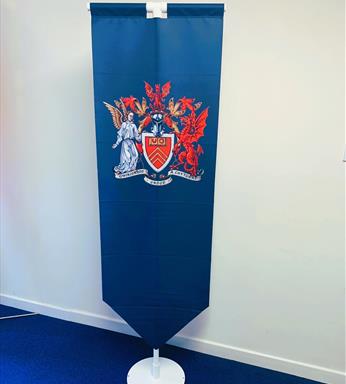 Indoor flagpole kit with cross arm
The indoor flagpole kit with cross arm has been designed to give an elegant visual impact for use indoor use. This type of flagpole is made from 32 mm diameter extruded aluminium, white powder coated tubes other colours can be catered for, all the bases are made from cold formed mild steel and powder coated to match the flagpole.

Eco friendly, colour vibrant sublimation 220gsm printed banner flag.

Please note as we fabricate our own products we are able to produce a variety of different designs, if you can't find what you are looking for please feel free to call a member of our sales team on the number above.