PREMIER SHOWHOME FLAGPOLES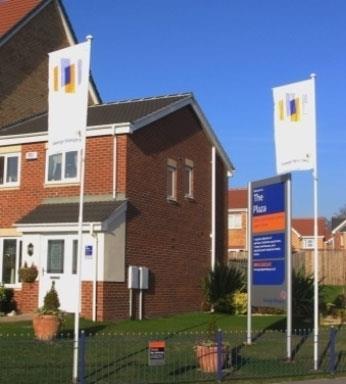 PREMIER SHOWHOME FLAGPOLES
Premier builder's flagpoles, simply select which option you require on the shop.

Quality aluminium jointing system,
Made from 60 mm diameter aluminium extrusion with a 3 mm wall thickness.
Powder coated with white flagpole top and cleat,
Ground sleeve,
Quality Halyard,

Quality rotating flag arm with stainless steel bearing set, If selected in Additional Extras below.

Rotating flag arm systems come complete with a horizontal arm at the top of the pole which easily rotates through 360 degrees allowing the flag to be fully displayed with or without any wind, constructed from aluminium, steel and stainless steel sealed bearings this system will not droop like a lot of plastic versions on the market.