West Bromwich Albion Football Club, Flags and Flagpoles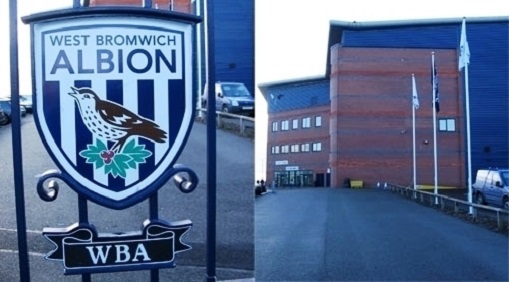 The Barclays premier league football club West Bromwich Albion turned to Flagpole Express to manufacture and instal 3 new striking 8m Architectural heavy duty flagpoles in the entrance to the club grounds. The fitters installed the flagpoles next to the main gates to achieve the maximum visual impact on all new visitors.
On completion of the work the facilities co-ordinator praised Flagpole Express for a excellent job, and said that they would strongly recommend Flagpole Express to other clients
Flagpole Express have a nation wide Installation, maintenance and service team to ensure all our clients flags and flagpoles are kept in working order.
Contact us on 0115 442255 to find out more.