The Royal Blackheath Golf Club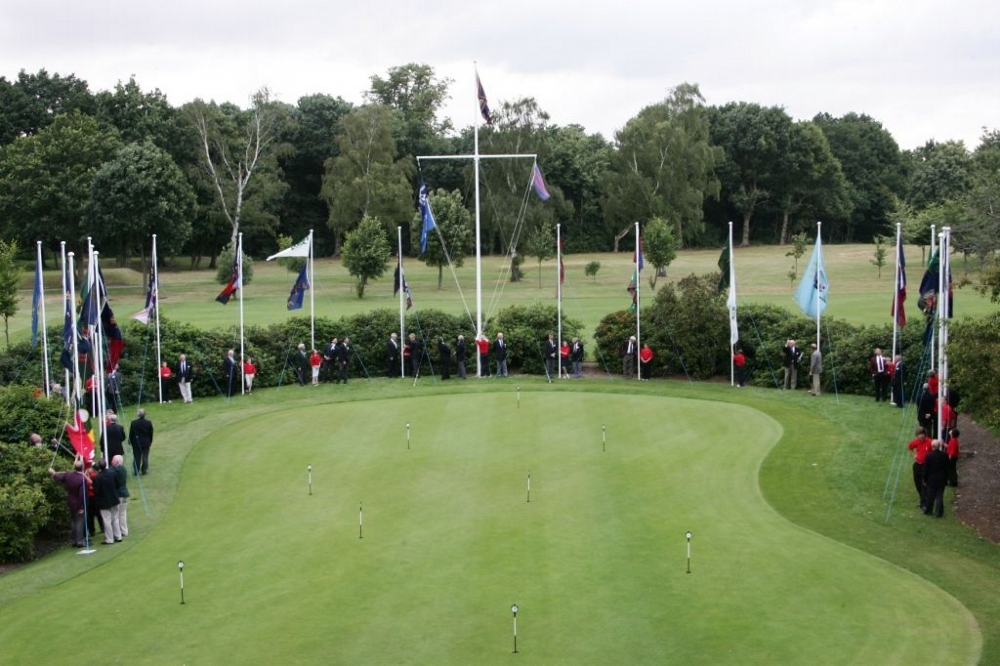 Royal Blackheath Golf club is the oldest golf club in England, so when it came to the 400 year anniversary of the worlds oldest sporting institution. They turned to a team they could trust to deliver the prestigious impact they required, Flagpole Express supplied and installed twenty flagpoles in a horse shoe shape, so 40 visiting clubs could fly there official club flag,
Mike Miller appointed club Secretary thanked Shaun Bowmer for the professional service they received from all the members at Flagpole Express.
Royal clubs, together with a host of other golf clubs enjoyed a week of events designed to commemorate this truly landmark event in our history.