Philippine Embassy, London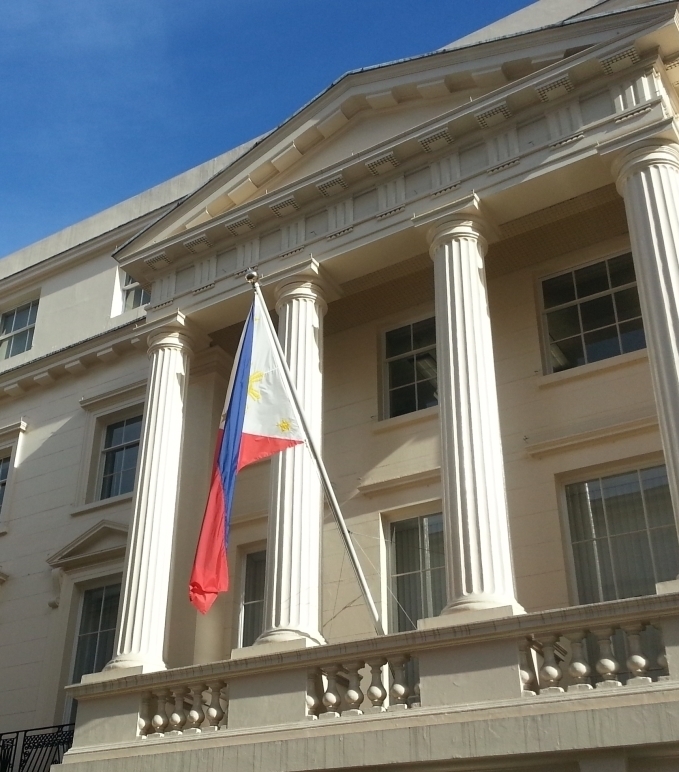 Flagpole Express supplies the Philippine Embassy with a new Flagpole system at their new premises.
Foreign Embassies in London are immediately identified by their national flag that flies proudly from the front of the building. These embassies provide a valuable range of services and assistance to their nationals who may be working or visiting the UK and help and promote tourism to their country. Flagpole Express were honoured to provide and install a classic 5 metre flagpole with gold finial for the front of the Philippine Embassy when they moved to their new premises in London.