Flying the Flag for F1's McLaren-Mercedes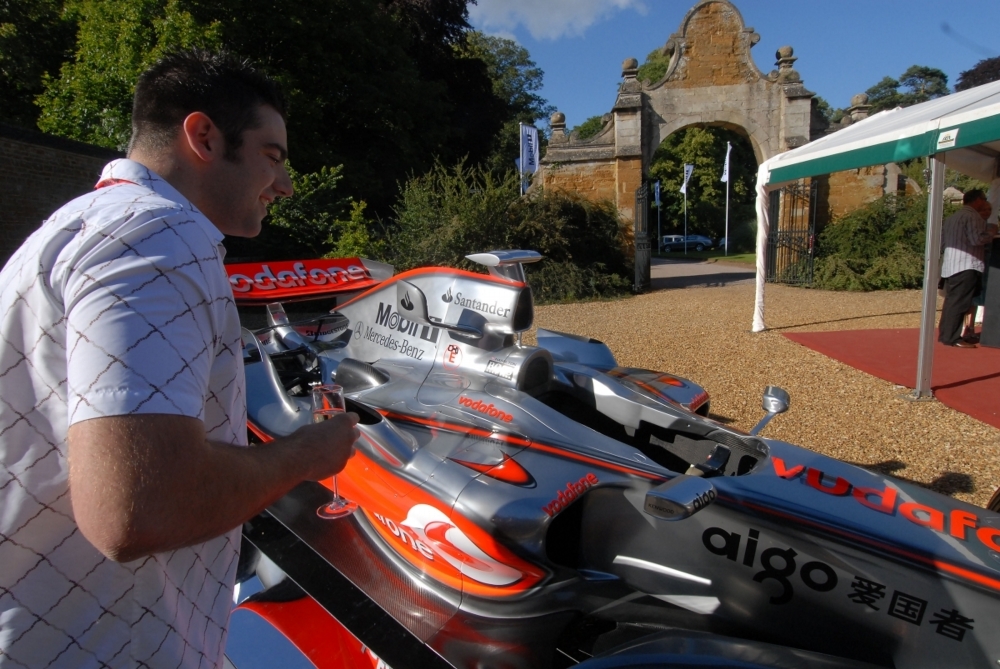 In this day and age flying a flag has many different meanings. Its origins are steeped in military history, assisting infantry co-ordination in battle for example, but in recent years a new purpose has taken a stronghold over the way flags are used, now you are more likely to find a flag flying corporate logos and slogans as opposed to patriotic colours or regimental insignia.
Shaun Bowmer found himself, quite by chance in the industry some years ago, and as he realised the potential in using flags as a tool for corporate messaging and advertising, after 16 years in the industry he set out on his own and founded Flagpole Express. The midlands-based manufacturer and supplier of corporate flagpole systems, focusing its attentions firmly facing skyward and has already gained contracts to supply many prestigious companies, amongst them are Mobil - one of the major sponsors and technology partners of the McLaren-Mercedes Formula One Team.
Shaun Bowmer says, After being in the industry for so many years I already had a good knowledge of the market and its demands, but we wanted to offer a more substantial service to our clients so we started manufacturing.
By setting themselves apart from other flag suppliers, Flagpole Express can offer more control over lead times, a quicker service and above all, more competitive pricing. Not only that but Shaun has invested in the one-stop-shop ethic to the rule and offers replacement flags, service contracts for after-sales care and rest easy in the knowledge that there is a professional and highly skilled installation team on hand. Flagpole Express also clean and repair existing older systems so that the client does not necessarily need to buy completely new.
Shaun explains, We supply many privately owned car dealerships and some national ones, but as you can image when a dealership is taken over the actual flag poles may still be in good condition and therefore a good clean and new flags boasting their corporate logos or latest offers make the same big impression a new system would.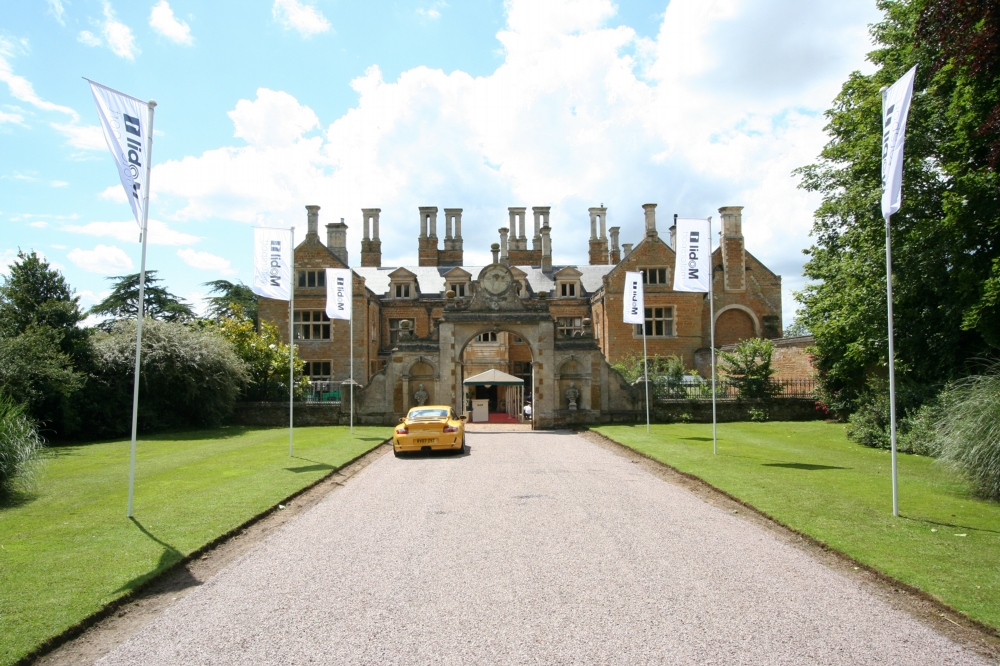 Mobil's PR agency approached Flagpole Express earlier this year requesting flag systems for the McLaren-Mercedes Garden Party which was being held prior to the British Grand Prix weekend in July. Serena Fidgett, from the PR agency, dealt directly with Flagpole Express for the event. She says, "Hosting an event on that scale was extremely challenging and was made all the better for dealing with professional companies like Shaun's. The flags looked stunning, making a big impression especially along the driveway of the stately home, and the service was faultless. Everything looked great on the day and the guys were really helpful."
The event was attended by anyone who was anyone on the Formula One scene including the man of the moment, Lewis Hamilton and team-mate Fernando Alonso. Held in the stunning grounds of Holdenby House in Northamptonshire the lawn was littered with fabulous cars and the entertainment was held in a magnificent transparent marquee. The Mobil corporate flags flew on opposite sides of the grand the driveway greeting visitors and staff alike.
There are many different types of flag-pole and banners systems around suiting all sizes and budgets for indoor and outdoor use. The flags themselves are digitally printed on materials such as knitted polyester and are all roped, toggled ready to fly. The banner systems are digitally printed on premier grade, hard wearing PVC and come hemmed and eyeleted as well.