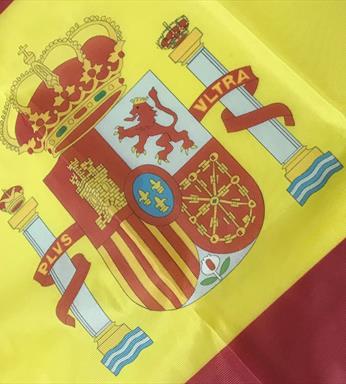 Printed Spain Flags
Superior quality flag of Spain digitally printed,

Made from colour fast vibrant flag material, all roped and toggled ready to fly.

All our flag hems have a minimum of two rows of stitching all corners are box stitched and ends back stitched to ensure additional strength and longer life span.

The Spanish flag is the flag of Spain defined in the Spanish Constitution of 1978,

The flag consists of three horizontal bands, two red with the one of yellow centre band with the off-centre coat of arms.