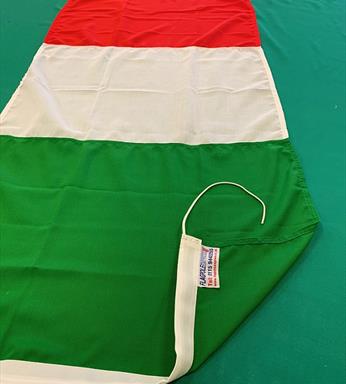 Italy Flags Hand Sewn
Superior quality handmade sewn appliqued Itailian flags made with colour fast vibrant flag material, all roped and toggled ready to fly.

We can supply all national flags and even help you design bespoke company flags to any size, please call one of our sales team with full spec for a competitive price.

All our flag hems have a minimum of two rows of stitching all corners are box stitched and ends back stitched to ensure additional strength and longer life span.

Anti-Fray netting is a mesh fabric sewn into the edge of the flag which provides added protection to the flag hem, creating a barrier that bears the brunt of the forces associated with flying flags.
It is intended that the anti-fray netting should break down under these forces therefore providing an opportunity to make simple routine repairs to the flag.