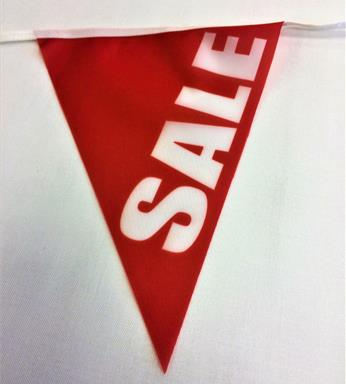 Forecourt Bunting
Digitally printed custom bunting offers an ideal way to promote your business, event or forecourt. Custom bunting can feature any kind of image or logo. From club logos to more complex designs, Custom Bunting is available in any length,our standard length is 10 metres,

Digitally printed National Flag Bunting manufactured from 115 gsm knitted polyester, this bunting is available featuring the most popular national flag choices including the St George's flag and the Union Jack. To be used indoors or outdoors.

Plain red, white and blue textile bunting is great for adding a splash of colour to any event. This bunting can be used for both indoor and outdoor display.