Heavy Duty Wall Bar Banner Kit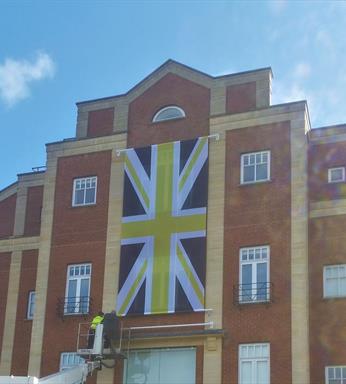 Heavy Duty Wall Bar Banner Kit
Heavy Duty bar banner wall mount system,

This system enables you to display large banners flush to a wall.

Each kit consists of four heavy duty steel brackets, 60 mm diameter aluminium horizontal bars. Banners are quickly and easily installed creating a fantastic cost effect display,

Additional extra tension bar and stainless steel compression springs.